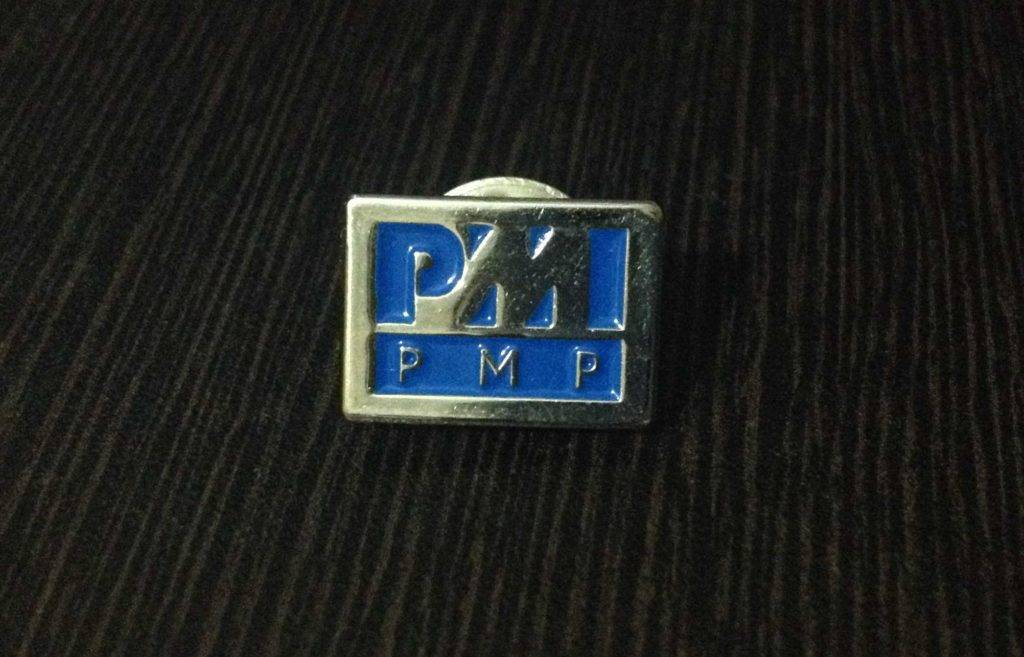 How to be a PMP Certified?
I would like to unfold my Journey towards achieving the first Internationally recognized Project Management Professional (PMP®) Certificate. It's been a long time where I was thinking about sharing my experience through a blog. Although, I had talked about it in the Institute where the students were interested to achieve this.
Why PMP?
If you are handling a small or big project it is a must-have for you. The ten knowledge areas which are part of PMBOK® (the Bible of Project Managers) are important. Those give you the practical guideline to successfully handle the project.
The procedure and guideline which you get from PMBOK® do not come from fictional writers, however, it comes from experienced Project Leaders/Managers who are sharing their knowledge and that is why it is not a methodology but a Framework and you can follow it as per your need.
The Certification gives you and the employer confidence that you are on the right track to achieve the Project Goal.
On a personal ground, it gives you that elite feeling that yes, I can do this.
The Prerequisites
To qualify for PMP exam you must have any degree with 4500 hours of experience in the Project leading and handling/ Undergraduate with 7500 hours of experience in the Project leading and handling (You may have to give the proof if it goes for audit)

35 Contact hours (a formal project management training through PMP workshop)
Study Material
My Journey
I was first introduced to PMP® by my fellow colleague when I Just started my carrier in the Project Management field. I had procrastinated it until I was out of the Job. I had started it from PMBOK® (5th Edition), however as like others it was a sleeping pill for me. I read Rita Mulcahy's PMP® Exam Prep (8th Edition), Head First (3rd Edition) which was referred by my other colleague who had PMP® Certified and to my surprise he asked me to study for more than 7 hours a day for three months. I decided to follow his guideline.
Failure
I started reading PMBOK®. Also, purchased Rita Mulcahy's PMP® Exam Prep, Head First books and Kindle Edition of PMBOK®. Then I took admission for contact hours and attended the workshop at Local Chapter. I set the deadline of fewer than three months and started working towards it. To avoid disturbance, I had taken an admission in the local reading room. Some of the people who had seen me working towards the goal started asking the question, which exam are you preparing for? What is the benefit of it?
In the last month of the preparation, I had used the Benchmark portal. The specialty of this portal is that it is quite cheaper as compared to PM Fastrack® PMP® Exam Simulation Software – version 8. You can test your preparation as per the knowledge area and you have 6 mock tests to prepare. My score was around 70% on those tests and I wanted to meet the exam date target. I got approval from PMI when I paid $405 for the exam and I scheduled the exam in August 2016. I booked the hotel through Makemytrip.com. I reached Mumbai the day before my exam with my father. The next day, I attended the exam at around 12:30 pm. Before the exam, the checking happened with the metal detector and they checked all my pockets and collar. I had never experienced this before. I had a dilemma, whether I will clear the exam or not and finally almost 4 hours and facing a total of 200 questions. I failed in the exam. I accepted that failure and I was calm like someone passed away. I took the printed report and left the exam center.
Pass the PMP Exam
After that bitter experience, I had almost left the hope for several months. One fine day I got a call in the afternoon where the lady was offering me training for PMP® and describing the benefits of it. It was a kind of hope of light for me to get up again and pass PMP® exam. Although, I had not taken the admission for that training.
Instead, I went to the Institute which was ready to give me a guarantee to pass the exam. I started preparation again. My score in Benchmark portal was more than 75% on those tests. That regain my confidence. I booked the hotel and scheduled the exam with $275 in April at around 8 am. This time I went alone and not with any of my family members. I was much confident and Pass the PMP® Exam. The self-confidence is more important than external guarantee which I learned after my 2nd attempt.
Tips to do well in the PMP Exam
At least 2 hours of study time [recommended]

Read PMBOK® at least three times with ITTO (Input, Tools and techniques and Outputs) in front of you so you may be focused on whatever you are reading.
During preparation, refer Rita Mulcahy's PMP® Exam Prep and Head First for understanding difficult topics and questions which are almost at the end of every chapter and try to score at least 80% on those.

Please don't misunderstand that these questions preparation is enough. This is just for you to understand where your stand on preparation ground.

Refer to Formulas page from Rita Mulcahy's book and try to remember it by writing it down multiple times on the rough pages.

Search the Internet or understand from the trainer for when to use which EAC formula.

Practice in such a way that you should be able to cover the mock exams within 3 hours 45 minutes as you may go for a break for 4 hours of time.

Work on the 10 knowledge areas individually and test whether you are scoring more than 80% on this. If your score is weaker in a particular knowledge area, then focus on it after you go through all the knowledge areas.

Continue this until you are strong enough in all 10 knowledge areas.

Please do not keep any area optional from 10 knowledge areas.

Focus on Contract type.

Try to understand the difference between Project Management Plan/Project Documents.

Study different theories related to PMBOK®

Please don't even think of the final exam unless you score 75% in the mock tests.

Analyze why I got the question wrong and work on the weaker areas.

Learn from mistakes.

Ask for assistance, who are already PMP® Certified.

Keep in mind that you will not get time to write down Formulas in the first 15 minutes before the exam.

For any difficult question please choose the answer which you feel is right. Do not skip any question. You can review the answer later.

Do not place too many questions for review as you may not be able to go through all of those later.

Reach out one day before the exam if the distance is more than 80 kilometers.

Don't lose confidence, even if you fail in the exam as you may be quiet near to the goal which requires little more efforts.
Best wishes for your PMP® exam! Please let me have your comments on this.